Last Chance To Dance is here for your weekly dose of last-minute inspiration.
Skiddle Staff
Date published: 24th Jun 2022
Do you, like many people have the Glastonbury blues? Do you wish you were losing your mind under a giant mechanical spider at arcadia? Yeah, we do too, so we're going to go out and try to get on with our lives this weekend. We've put together a list of the best dance events up and down the country that you can get yourself to get over that Glastonbury pain.
Click on the event titles for more information.

Koko Sven Vath

When: Friday 24th June
Where: KOKO, London
KOKO re-opened this year and it is back in its full glory. Putting on shows every night of the week, this weekend they'll be hosting Sven Vath. One of the most iconic, energetic and influential DJs in electronic music, this will be a set of pure dancing joy. This will be a big Friday night out.

Find tickets for Koko Svn Vath – here


MUSE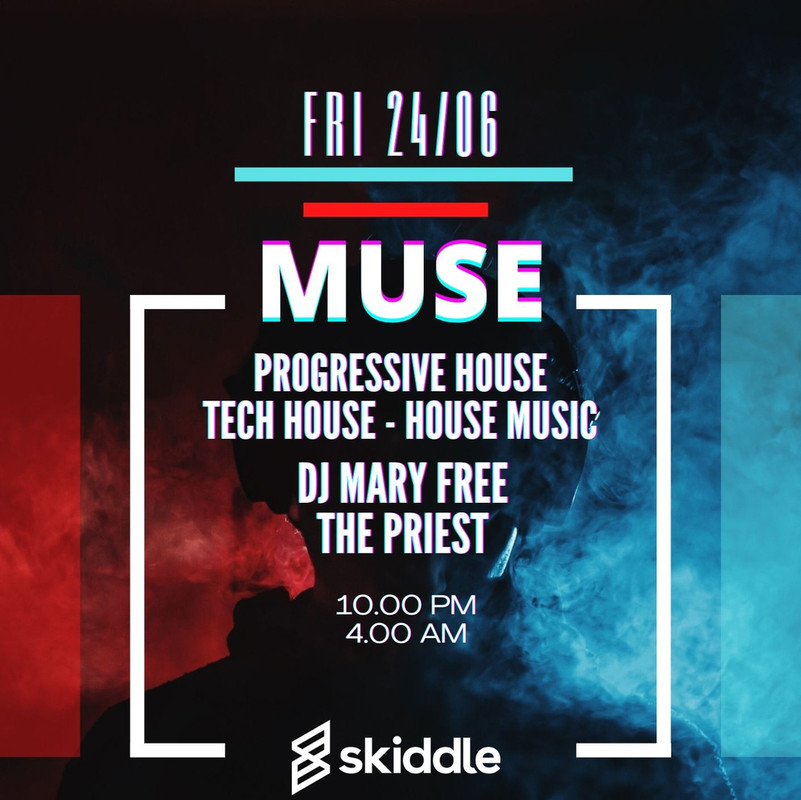 When: Friday 24th June
Where: SUKI10C, Birmingham
MUSE are putting on a huge night in Birmingham this weekend as SUKI10C. Specialising in progressive house, tech house and House, they've invited down DJs, The Priest and DJ Mary Free. You can bag yourself a ticket to this event for less than a tenner, so if you're waiting for payday to come then this might be your ticket.

Find tickets for MUSE – here


Berlin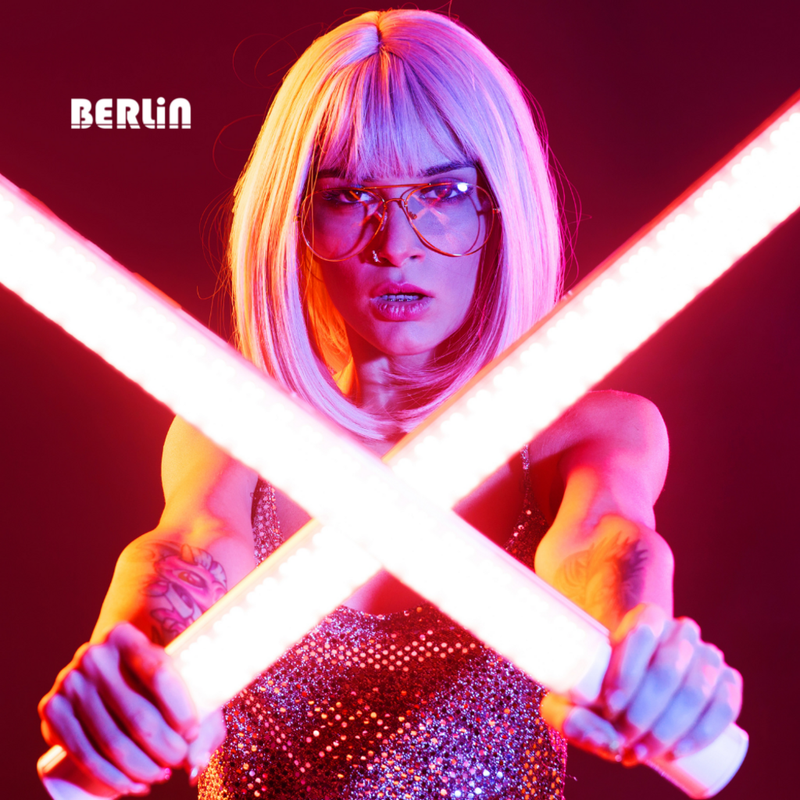 When: Saturday 25th June
Where: The WaterBear Venue, Brighton
Berlin is back in Brighton, with an all-female lineup that celebrates both veteran DJs and upcoming talent from the city. The names announced include Lebby, Lola, Nadia, Nina Carina and Zoe Vice. These highly-skilled selectors are bringing you the very best sounds from the realms of House and Techno.

Find tickets for Berlin – here


DJ Hybrid Presents Jungle Wars

When: Saturday 25th June
Where: The Old Red Bus Station, Leeds
DJ Hybrid is putting on this event in partnership with the Deep In The Jungle Records crew. It's a brand new night that features Jungle, DnB and footwork from a selection of artists from the label. Also on the lineup will be Epicentre, Charlie B, Narna and more. The Old Red Bus Station is the place to be.

Find tickets for DJ Hybrid Presents Jungle Wars – here


Bounce Heaven- Ministry of Bounce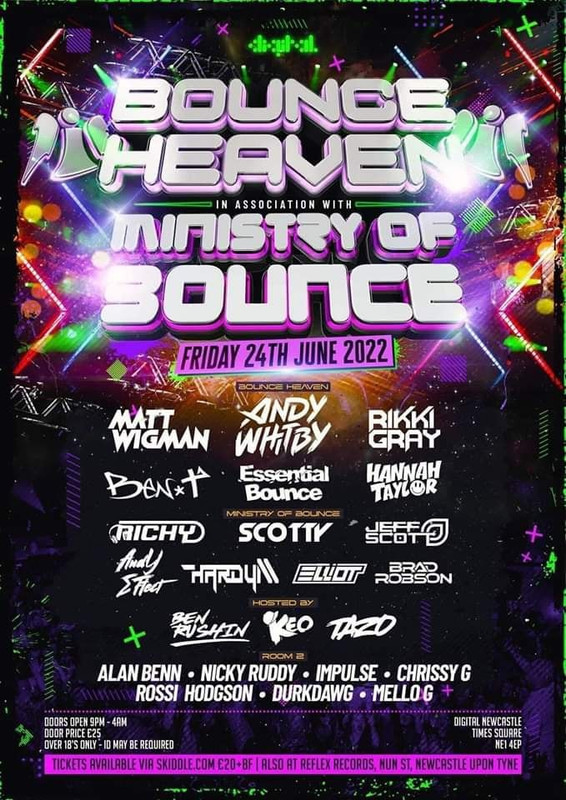 When: Friday 24th June
Where: Digital, Newcastle Upon Tyne
The second Bounce Heaven event of 2022 promises to be their biggest one yet. Taking over Digital in Newcastle, there is a huge line-up across two rooms that includes Matt Wigman, Andy Whitby and Rikki Gray. This will be one of the best club nights in the North this weekend.

Find tickets for Bounce Heaven- Ministry of Bounce – here


Check out our What's On Guide to discover even more rowdy raves and sweaty gigs taking place over the coming weeks and months. For festivals, lifestyle events and more, head on over to our Things To Do page or be inspired by the event selections on our Inspire Me page.








Read more news
live news
club news
festival news
all latest news
What's on in London
London News
Hotels near London
restaurants in London
What's on in Leeds
Leeds News
Hotels near Leeds
restaurants in Leeds
What's on in Birmingham
Birmingham News
Hotels near Birmingham
restaurants in Birmingham
Not a Facebook user? Login Here
Order History / Your Tickets
Gigs ● Clubs ● Festivals ● Things to do
"On your side since 2001, because we believe true fans deserve a fairer and smarter way to discover events they love."

© 2001 – 2022 Skiddle Ltd | Skiddle is a registered trademark | ALL RIGHTS RESERVED
We use cookies to make sure we give you the best experience possible. By continuing, you're accepting that you're happy with our cookie policy. Click here to find out more.
❌